Last year I had the pleasure to join in the
www.celestialchart.com
team and since then we are working together on creating some magical things. This sky map is our first product and actually it was the reason they came to me in the first place. Loving those wonderful astronomical images made by NASA since I was a kid, designing the Celestial Chart was more than work, it was a privilege.
Northern & Southern Hemisphere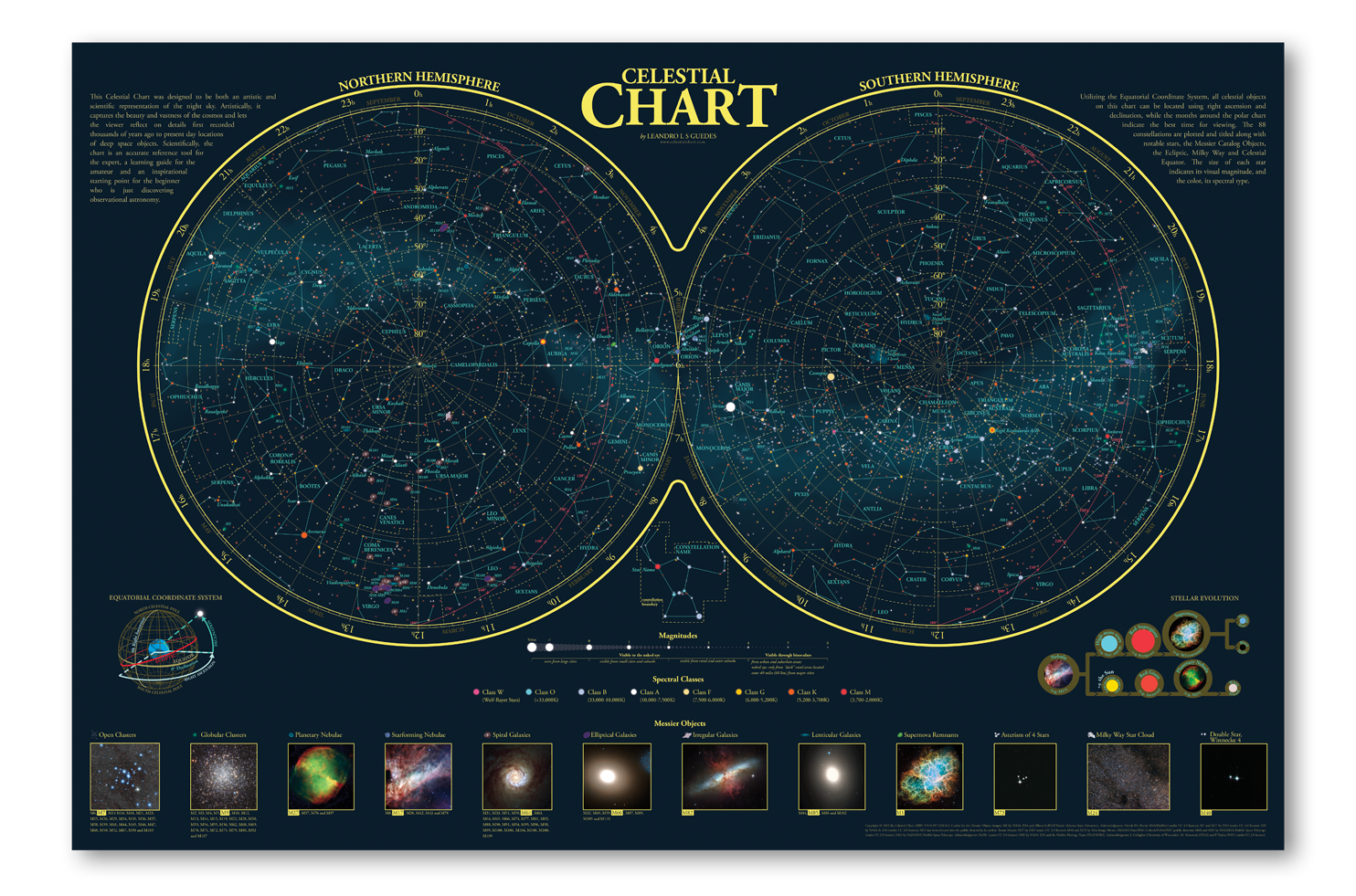 The 5,067 stars in the Celestial Chart were positioned according their right ascension and declination.The sizes are corresponding their magnitudes (how visible they are to us on Earth).



Using Autodesk AutoCAD, I have programed some LISPs routines (an old language used by AutoCAD) to draw all the stars at their precise places and sizes, also the constellations limits and connections.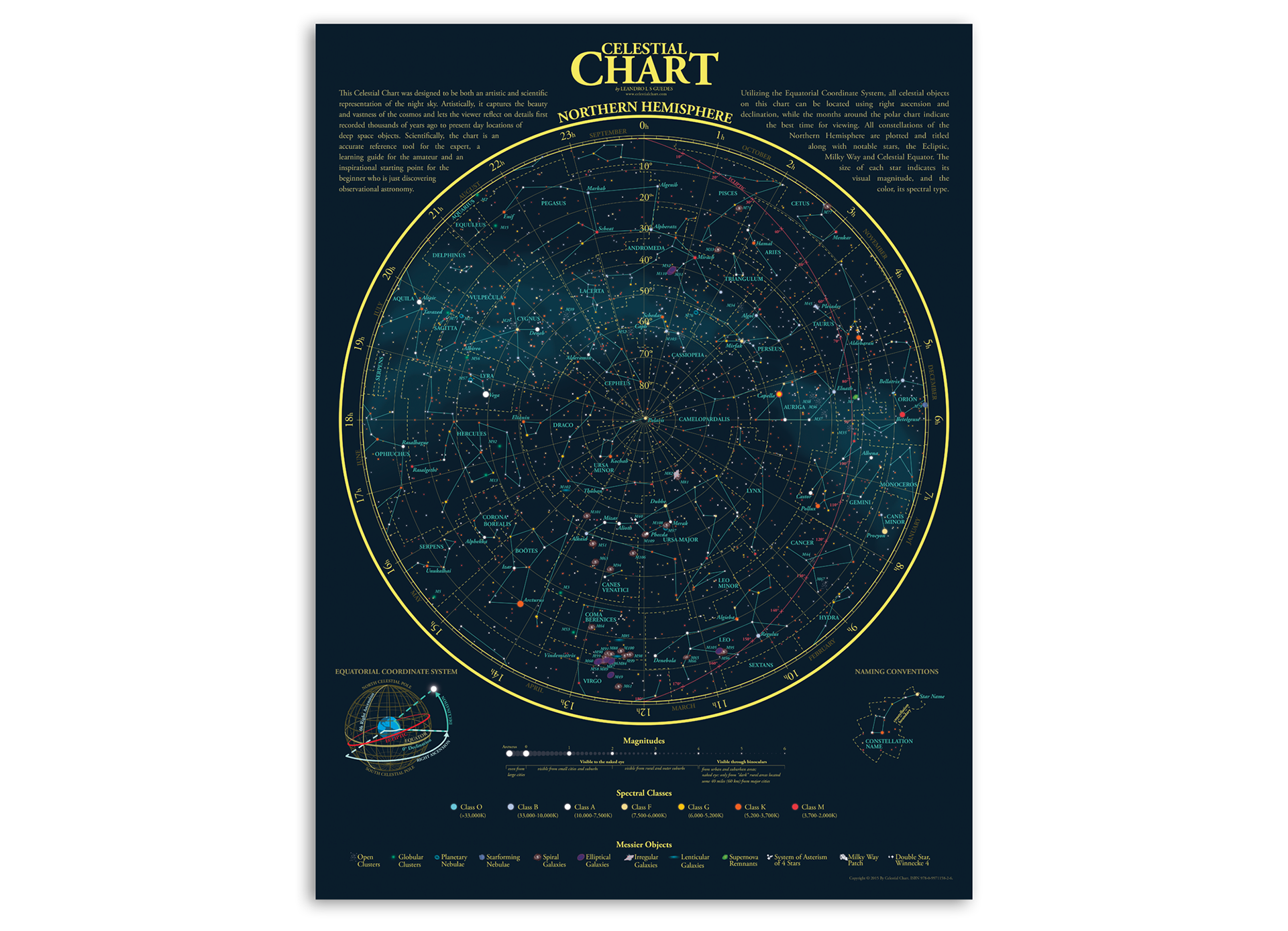 Once this extremely precise process was completed I've imported the file into Adobe Illustrator and had some fun (and lots of discussion about fonts, colors and everything else).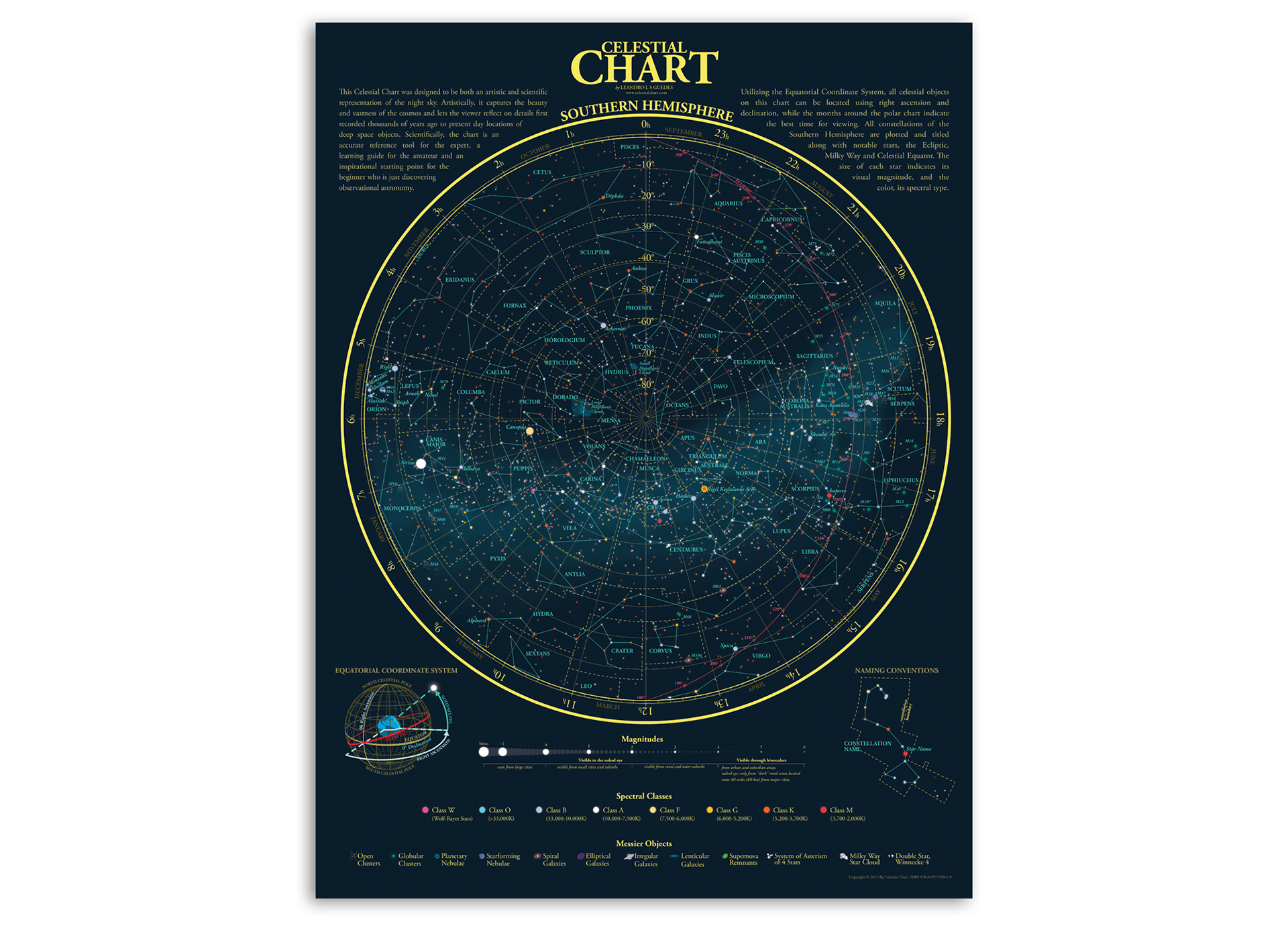 The results are beautiful and better than we hoped to achieve.